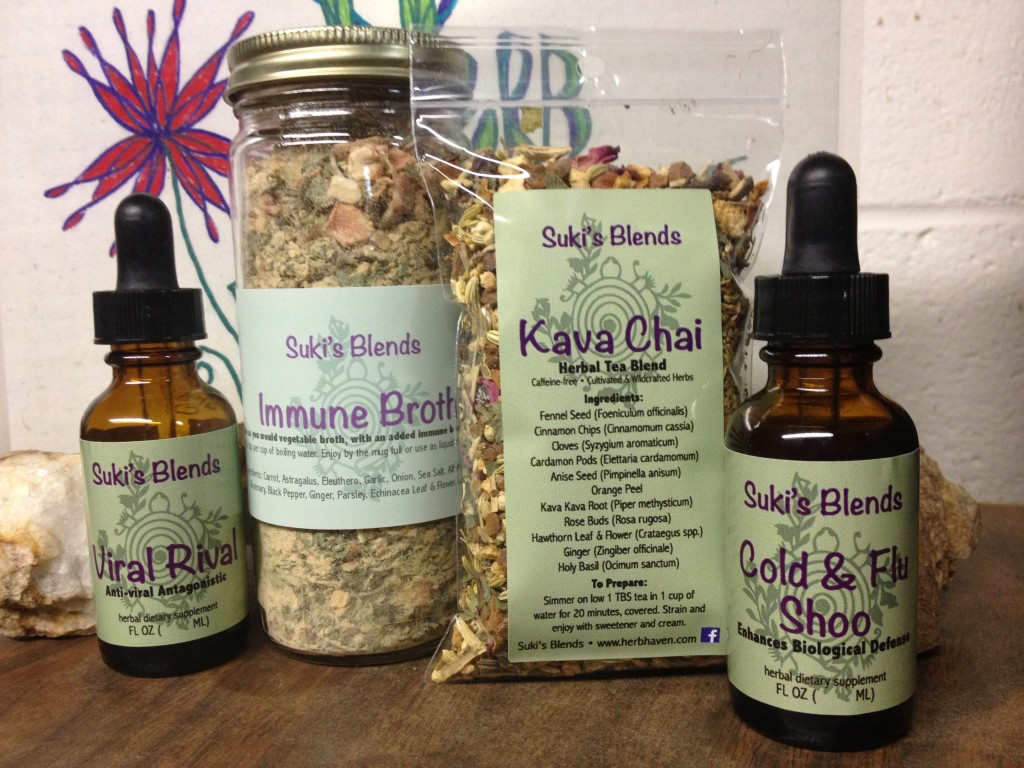 We lovingly hand-make our Herbal Products here in the Apothecary at Herb Haven. Many of these products are grown in the garden or sustainably wild harvested from our region. We use simple medicines directly from nature to create the most healing blends possible and we gratefully offer these to the wider community. We believe in the power offering the gift of health through local production and personal connection.
Each of these formulas are my original creations, inspired by my connection to plants and longstanding clinical herbal practice. I have formulated them to best support the health and vitality of our community.
These products are available at local health food stores, local alternative health professionals and Suki also offers them personally to clients, friends and family.  Please CONTACT us to find out if there are retail locations near your home where you can buy our products. We are also always happy to take mail-order requests by email.