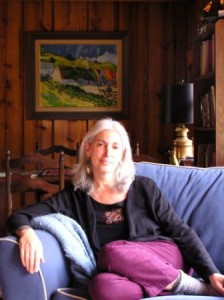 I have a private consultation practice where I work one on one with individuals seeking improved health and a greater connection to Nature through the use of whole plant medicines.My intuition and compassion for people, coupled with my in-depth knowledge of the plants and how they work physically, emotionally and spiritually allow me to work with clients in open dialogue, together finding the appropriate plants for each individual situation.
What to Expect
By phone or email, we will set a date for your appointment at Herb Haven or for those who do not live locally, consultations can happen by phone or FaceTime. Then, in preparation for your consultation, you will need to fill out a four page detailed Health Form that includes a five day food diary of everything you eat and drink.  Please send this to me at least 72 hours (or more, preferably) prior to your appointment, giving me amble time to review and evaluate it before your consultation.
On the date of the appointment you will drive to Herb Haven for your 60-90 minute appointment or call me at the scheduled time. Together, we'll review your health, concerns, and aspirations, so that I can work with you to develop an herbal protocol designed to meet your individual needs.
I believes that herbs are an important link to the Earth. Medicinal plants facilitate the healing and rebalancing of our emotional, physical and spiritual bodies. It is my pleasure to introduce you to this sacred way of healing.
I look forward to hearing from you and setting up your consultation soon! 

Request a Consultation